Date:
Friday, February 15, 2013


UCI Professor Jing Xia has been awarded a Sloan fellowship in th field of Physics.
Nominated by their fellow researchers and chosen by a distinguished panel of senior scholars, the Sloan Research Fellows represent the next generation of leaders in the natural sciences, economics, and mathematics.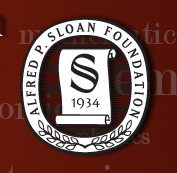 The Alfred P. Sloan Foundation is a philanthropic, not-for-profit grantmaking institution based in New York City.  Established in 1934 by Alfred Pritchard Sloan Jr., then-President and Chief Executive Officer of the General Motors Corporation, the Foundation makes grants in support of original research and education in science, technology, engineering, mathematics and economic performance.