Date:
Thursday, December 8, 2022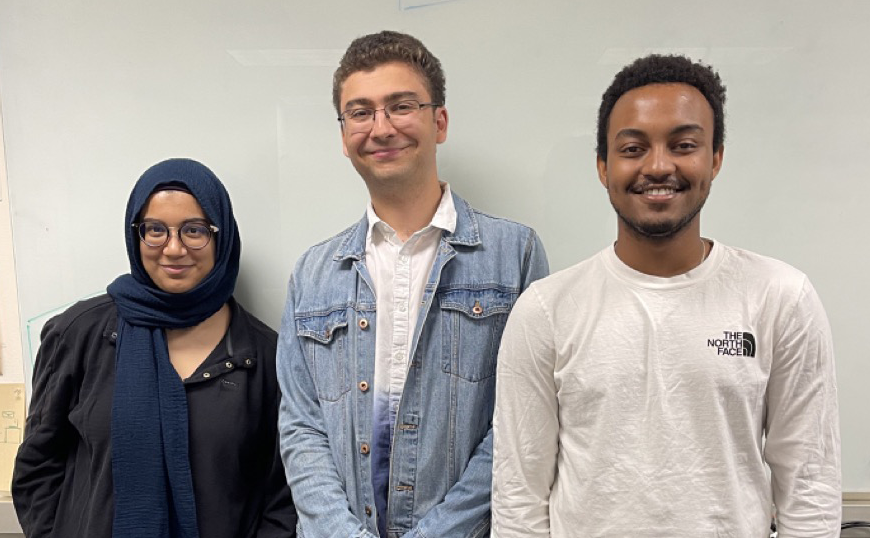 A team of three physics students — Ph.D. candidate Dylan Green, physics and math major Tasneem Nora Khokhar and applied physics major Naol Tulu — placed first in the Observable Data Jam held on Oct. 11.
The team was rewarded with $3000 and presented their work at an Observable Insight conference following the release of the results.  Publicly launched in 2018, Observable is a platform that allows people to work with data sets and collaborate on coding online.
"It was pretty much a spur-of-the-moment kind of thing because my professor announced it a week and a half beforehand, and he [told us] we could participate if we like," Khokhar said. "Our professor, Dr. David Kirkby, is an ambassador with Observable — it's pretty new and [works with] a higher level-programming language."