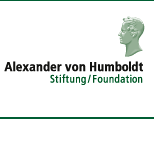 In providing Humboldt Research Fellowships, the Alexander von Humboldt Foundation enables highly-qualified scientists and scholars from abroad, to spend extended periods of research (6-18 months) in Germany.
The competition is open to scientists and scholars from all disciplines and countries. The selection is solely based on the individual's research achievements."
This fellowship will allow Professor Chen to conduct research at the Technical University Munich. She will be researching on the properties of neutrinos, a subatomic particle that was discovered by UCI's Frederick Reines more than 5 decades ago. In addition, she will explore a possible origin of the observed cosmological asymmetry between the matter and antimatter in the Universe.