Date:
Saturday, February 1, 2020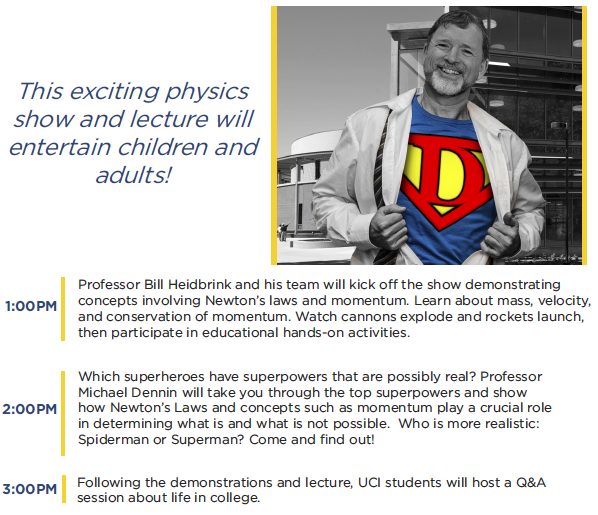 Please RSVP before January 25, 2020
University of California, Irvine
UCI Physical Sciences Lecture Hall (PSLH)
This event is free and open to the public –  spread the word!
Parking will be available for $10 in 
Lot 16
.
---
Click here to learn more by watching our YouTube video.