Date:
Saturday, December 5, 2020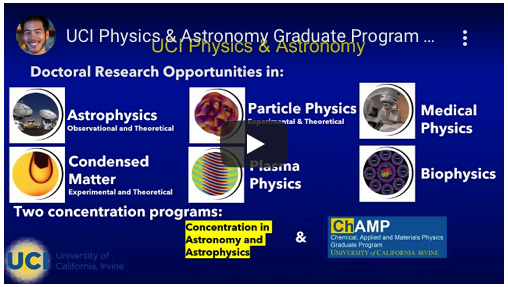 Physics and Astronomy Department Graduate Program Open House: November 21st and December 5th, 2020
There will be a follow-up Office Hour with Graduate Admission Committee on
Saturday, December 5th (by invitation only). 
In the Department of Physics and Astronomy at UCI, we value the intellectual excellence a diverse student population brings, and we strive to provide an inclusive environment for all students.
For more information, including the link to RSVP for the zoom link and the application for attending the office hour, please visit our website at:
We very much look forward to seeing you!