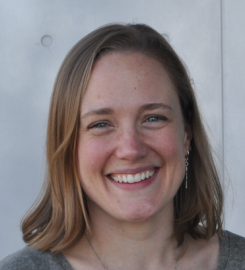 Abstract:
Motivated by a desire to address underrepresentation in STEM fields, a group of instructors has collaboratively developed and tested a variety of activities designed to bring conversations about science and society into the classroom (
underrep.com
). These lessons engage students, and generate productive discussion and reflection surrounding the practice of STEM in society. This workshop will model selected activities and provide instructor strategies and reflections about using the curriculum at the university level.  Attendees will gain access and familiarity with some resources that support addressing equity explicitly in their classrooms. The workshop will also include a brief showcase of research that has demonstrated students' learning and their effort to bring about change to the physics culture. 
---
Bio: 
Having taught at the middle, high school, university, and two-year college setting, as well as facilitated professional development for in-service and pre-service instructors, Daane has enjoyed a career focused on inspiring and supporting student learning. Daane currently teaches at South Seattle College, a minority-serving two-year college. Her research focuses on designing and evaluating curricula to increase awareness about issues of equity and inclusion in STEM at the college level. She also works with national societies, universities, and laboratories to provide K-16 professional development using the Underrepresentation Curriculum (
underrep.com
). Dr. Daane uses her experience in multi-level teaching to break down systemic barriers in classrooms, increase student voice, and encourage growth through curiosity and connection.